Presti Homes and Developments
Presti Homes and Developments was founded in 2001 by the ambitious efforts of a father and son. Through determination, education and experience, this family run business has become renowned for building prestigious custom designed homes. In one decade they have quickly earned a solid reputation for their superior quality and energy efficient construction. As a Novoclimat group select member, Presti has proven its continued excellence by earning four prestigious Domus awards and an additional seven nominations.
Today, Presti is once again setting itself apart from competitors thanks to an innovative and very exclusive online client portal that connects client to builder. This system offers live communication with the Presti team, online selection possibilities, budget management and the ability to monitor progress throughout the entire construction process. All clients have the luxury of complete access to their project at anytime from anywhere in the world!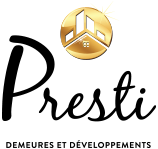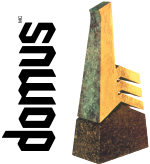 WINNER 33rd Edition (2015)
New dwelling unit or luxury renovation over 1,000,000 $
WINNER 32nd Edition (2014)
Single dwelling construction from 500,000 $ to 1,000,000 $
WINNER 31st Edition (2013)
Single dwelling construction from 260,000 $ to 500,000 $
WINNER 31st Edition (2013)
Natural gas residential project
WINNER 28th Edition (2010)
Single dwelling construction from 225,000 $ to 350,000 $
WINNER 26th Edition (2008)
Single dwelling construction from 225,000 $ to 350,000 $
FINALIST 27th, 29th and 30th Editions